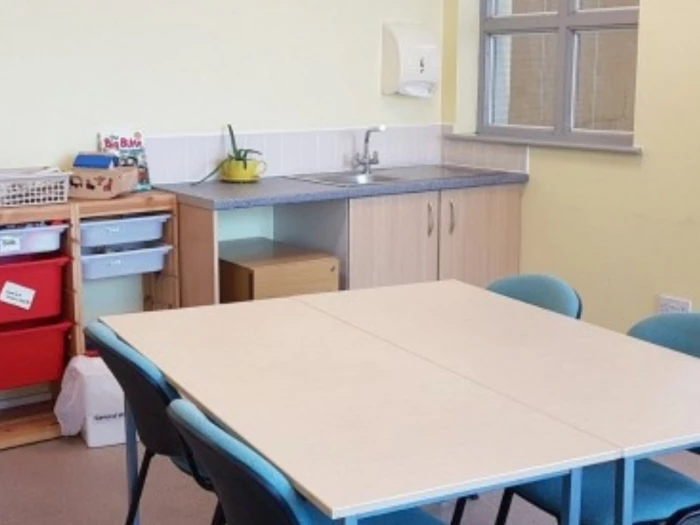 DIMENSIONS 8 metres x 4 metres.
MAXIMUM ROOM LAYOUT
Chairs In Rows (theatre style) – 12
Chairs in a horseshoe – 12
Board room style – 8
To observe covid social distancing rules numbers will be considerably less.
Don't be put off by the name, as our creche is as adaptable as they come.
From an informal self-contained space for counselling, one to one reviews or drop in sessions where the relaxed atmosphere helps things flow more clearly, to a vibrant meeting place for thinking outside the box and letting your creativity really shine.
The Creche is situated on the first floor, with lift access and with an integral sink it is also ideal for craft groups.