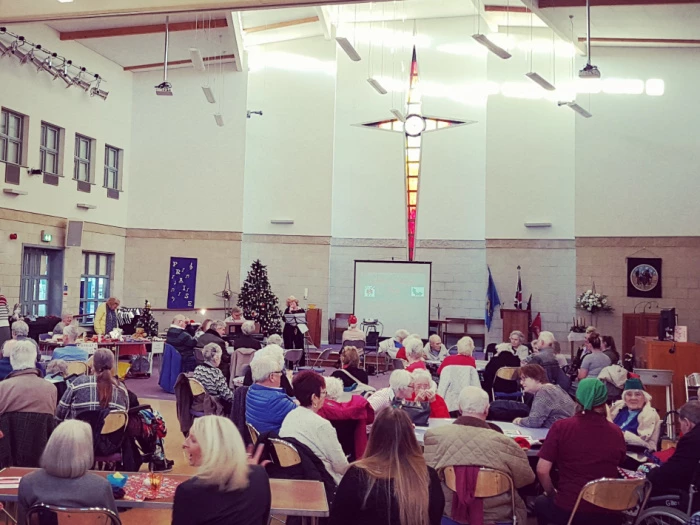 Anyone with dementia, in its many forms, is welcome, along with their carers and/or relatives, to come along to our Singing with Dementia Group.
We usually meet on the last Wednesday of the month at 2:15pm.
Guest performers lead the singing and everyone is encouraged to join in by either singing, clapping or playing a range of percussion instruments.
We take a tea or coffee break to socialise and recharge our batteries and usually finish around 3:45pm when everyone leaves still singing and clapping.
For further information please contact Jean Roberts (michaelroberts92@btinternet.com) or enquire at the Church welcome desk.
Singing with Dementia will restart on 22nd September 2021.