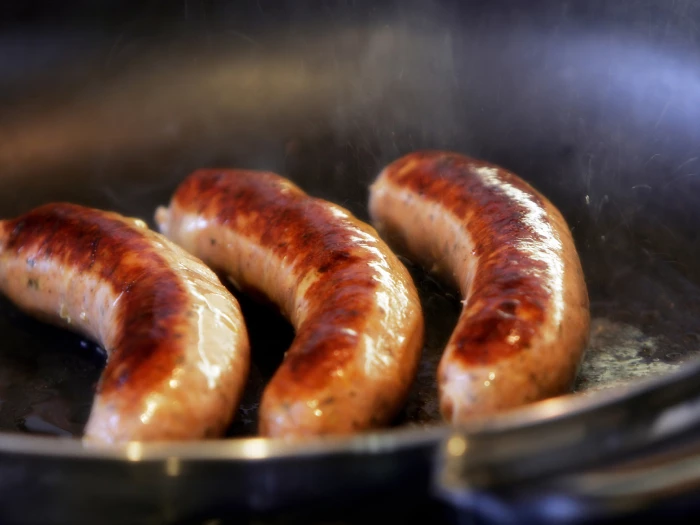 Meets every second Wednesday of the month to have a meal together and chat in a relaxed atmosphere. The food may not meet healthy eating requirements, but we enjoy the food and the company.
There is a vast choice of food! You can pick from an extensive menu of bacon or sausage on white or brown bread with tea or coffee, with or without milk, all of which there is a plentiful supply: pre Covid there were also bowls of chips to share.
The chat is wide ranging. There is, at some time during the meal, a mention of model buses/trains and it is interesting to see how long it takes us get to that point. We cover all subjects – sport, politics, our life experiences, whatever might be in the news that week.
During the lockdown we met on Zoom which kept us in touch and, in May, we met in the Garden at Church. Our Chef for the day was Russell Lincoln. The food was excellent – thanks Russell.
We meet every second Wednesday in the month. We meet at noon and are usually there about an hour and a half. The cost is £5, to pay for the food and a donation to Church. There will be a reminder in the Notice Sheet 1st Sunday of the month and a follow up email.
If you enjoy good company and good, but naughty, food come along. If you are coming, please let us know your preference from our extensive menu by noon on the Monday prior to the meal by leaving a message at the Crossing Welcome Desk, 01909 473375.
Griff Wynne