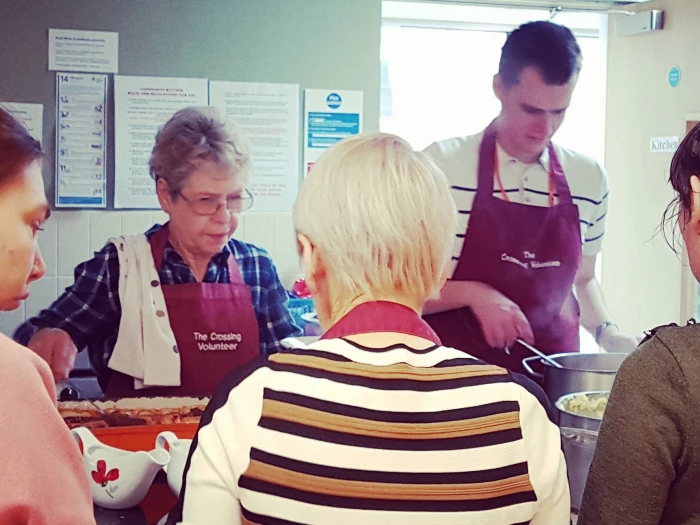 For many people who live alone, the opportunity to eat a healthy midweek meal with others, to make new friends and to socialise is a crucial way to combat isolation.
The Crossing Lunch Club has been very popular over the years. A set meal (with a couple of choices) has been lovingly prepared by our café staff supported by a team of regular volunteers.
Many attendees have made new friendship groups, and then arranged to meet up on other days in our café, and have become part of The Crossing community.
We are fairly sure that our weekly lunch-club will be able to resume at some stage later in the year.
As soon as details have been agreed, an announcement will be made.